Dinamik Shampoo&Mask with Argan Oil 250 ML - 1 LT - 5 LT
Reference: IT25001
Dinamik shampoo&mask professional and of high quality with argan oil and natural extracts specific for dogs and cats.
Payments By bank transfer and cash on delivery
Shipping by express courier
Register on Aries Srl and subscribe to our newsletter
Instantly receive a €5 discount coupon, to be used on your orders!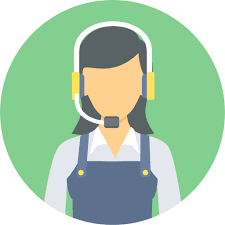 +39 393 1769652
Do you need assistance?
Shampoo&Mask
DINAMIK SHAMPOO&MASK is a highly professional product with ingredients of biological agriculture: argan oil, lemon and orange extracts.
The argan oil nourishes and restructures the hair with its hydrating and purifying properties.
Lemon and Orange extracts, thanks to their properties, make the hair soft and silky, strengthen and repair the coat protecting the hair from the smog, giving brightness and elasticity as rich in Vitamines B and C, folic acid and mineral salts.
This Shampoo&Mask together is suitable for all hair types, plays a gentle cleansing and at the same time, the mask restores the hair making it shiny and bright. It reduces washing times.
Dinamik shampoo&mask is recommended:
For all dog and feline breeds with long and medium hair and for puppies.
For frequent washes, it reduces drying times.
For the following dog breeds: Poodle, Maltese, Bichon Frisé, Lagotto Romagnolo, Bedlington terrier, Golden, Chihuahua with long hair, Pug, Chow-Chow, Border Collie etc.
How to use our Shampoo&Mask
Dilute Dinamik shampoo&mask 1/10, apply it on the dry coat and wet slowly, gently massage, leave on a couple of minutes and rinse accurately.
If necessary, repeat the operation.
Specific References
ean13

8033706936023
You might also like
Add Related products to weekly line up
Availability:
24 In Stock
Talc professional perfume.

Ypower detangling spray is a conditioner and detangling professional product made of vegetable and honey proteins of biological agriculture.
in the same category
16 other products in the same category: