Dry Clean Pomegranate
Reference: IT97002
Ready to use spray dry shampoo
Payments By bank transfer and cash on delivery
Shipping by express courier
Register on Aries Srl and subscribe to our newsletter
Instantly receive a €5 discount coupon, to be used on your orders!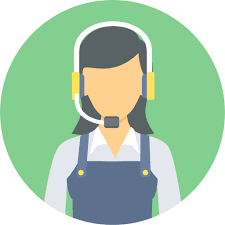 +39 393 1769652
Do you need assistance?
Dry Clean Pomegranate is a dry shampoo spray with natural ingredients from organic farming: Calendula, Aloe vera, Pomegranate and organic essential oils such as Citrus Limon, castor oil, limonene and citronellol designed for daily and quick cleaning for all hair types.
The Dry Clean Pomegranate dry shampoo is a product of the highest quality which, thanks to its organic formulation, has excellent cleaning power but without rinsing with antistatic properties and moisturizing properties, which facilitates the action of the brush and comb, making it easier to The elimination of dead hair and helping to remove excess hair, performs a delicate deodorant action thanks to its enveloping and fruity fragrance with organic fragrance that does not alter the sense of smell of dogs and cats.
Its eco-organic formula does not alter the PH of the skin of dogs and cats, thanks to the organic essential oils it contains, such as castor oil which, with its reinforcing and moisturizing properties, rebalances the dermis, restructures and conditions the coat.
Pomegranate is rich in moisturizing, antioxidant and vitamin A and C properties, also rich in unsaturated fats and minerals.
On the coat, in addition to acting as a natural antioxidant, the pomegranate extracts soothe and soften the skin thanks to the anti-inflammatory properties contained.
Calendula and aloe vera are rich in soothing, antibacterial and anti-inflammatory properties, aloe vera is rich in moisturizing and emollient properties, therefore it softens and smoothes the skin but at the same time moisturizes, shines and softens the hair.
Particularly suitable for sensitive and delicate skin, for cleaning puppies, elderly animals and convalescent animals.
Excellent for maintaining daily cleanliness between one grooming and another or after the daily walk for cleaning the paws, it nourishes and regenerates the coat, moisturizes it shiny and gives the coat a perfumed shine.
Recommended
For all hair types

For home maintenance, it cleanses without foam

For frequent use

For cleaning paws after walks

To perfume the coat with Bio Fragrances
How to use
Spray the product evenly on the dog's coat, protecting the eyes, nose and mouth.

Leave it to act for a few minutes

Gently massage until reaching the skin

Brush to remove knots, dirt and dead hair

If necessary, dry with a soft cloth
—No Rinse Required—
in the same category
3 other products in the same category:
Availability:
27 In Stock
Ready to use dry shampoo spray
Availability:
26 In Stock
Ready-to-use spray dry shampoo for cats
Availability:
27 In Stock
Ready to use spray dry shampoo