I love cyclamen Woman Groomer Shirt
Reference: IT60135
Tecno Grooming Professional Grooming Shirt.
Spedizione Gratuita
Con una spesa di minimo 30 Euro.
Registrati Su Aries Srl e Iscriviti Alla Newsletter
Ricevi Subito un buono sconto di €5, da usare nei tuoi ordini!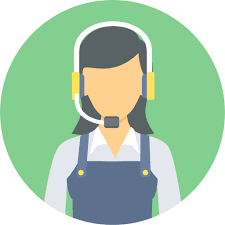 +39 393 1769652
Hai Bisogno di Assistenza?
Professional Shirt
The Tecno-grooming Fashion Style shirts have been designed to best meet the needs of professionals in the field of Grooming.
The technical fabrics of the latest generation make the jackets light, breathable but at the same time resistant and easy to wash, dry quickly.
The technical fabrics avoid the sticking of the hair, giving an exceptional comfort to the wearer.
A professional product of high quality exclusively Made in Italy production with attention to every detail, from Fashion Design to the chosen fabrics and precise finishes but above all in the choice of the various innovative technologies.
Style and innovation winning combination of the brand Tecno grooming 100% Made in Italy.
Our Technologies
POWER performance technology: the key point of this technology is the structure of the fabrics, snag resistant with high abrasion resistance and excellent elasticity.
BIOBACK low impact technology: this technology, which uses accelerated biodegradability yarns, is proposed as a valid answer to the end-of-life theme of textile products.
DWR M is the water-repellent technology: totally fluorine free and without chemical components, it is completely sustainable thanks to the plant-based technology, the so-called C0 Fluoro Free.
High - Resolution technology: is a cutting-edge technology in the preparation of fabrics for sublimation printing.
FORCE shapewear technology: is the combination of excellent stretch and elastic recovery of the fabric, a well-balanced percentage of elastomer and a pleasant feeling to the touch, gives elasticity, easy compression and quick drying.
Specific References
ean13

8033706934197
You might also like
Add Related products to weekly line up
Availability:
14 In Stock
Silk Professional Perfume.
Availability:
10 In Stock
Aromatik anti-odour Shampoo, highly professional with Mentha piperita and natural estracts specific for dogs and cats.
in the same category
12 other products in the same category: